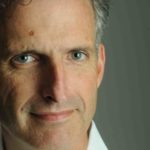 Recently a purchasing manager at a customer opined that our company Emerald Packaging, Inc., must be up for sale. His evidence? I have not been as active since my father's death in August 2016 and family businesses nearly always sell after the founder dies.
This purchasing manager doesn't know me well,  so he doesn't know what has happened over the last 15 months.  Regards the business he may not understand we've invested heavily over the last three years, a sure sign of commitment.  Perhaps we have not told our story well enough. I know I have failed to tell my tale. Maybe vanity, maybe pride, maybe just a simple wish for privacy.  But I figure one person must represent a few.  Other's must think like him. So here's the truth.
My father's death hit me hard.  He was a confidant, friend, and the man who raised me. During the final days of his life I guided much of his care spending 18 hours by his hospital bedside day-after-day, making sure doctor's did as they promised, preventing his early release, helping put together his treatment plan, and regularly checking with his case manager. I did this almost as I would a job. I walled off emotion.  I focused on making the right decisions and helping him say goodbye to friends and family.
His doctor admired my dedication but warned I would pay a steep price for the hours logged and emotions stuffed. A wise man.  I held it together through his funeral, helping guide the planning, and then fell apart. I sat on the edge of my bed the night of his funeral sobbing, asking him "What now Dad, what now?"
I wandered the desert for several months. I had been intimately involved in his care since February 2016 and now that was over. I had a hard time entering my office simply because he used to sit at my small conference table a couple of times a week and go back-and-forth with me about politics, the grandchildren, the Catholic Church and business, whether his or Emerald.  I had no resilience, no energy. Exhaustion enveloped me. I became irritable quickly, had a hard time with complex tasks. I read for solace, avoided people.
As I emerged in the late spring my youngest daughter developed health issues. Some of it was emotional. She had spent a lot of time with Dad in the hospital, even holding his hand as he died. Post-traumatic stress descended. Obviously her recovery became paramount.
When she improved, I immersed myself in the business during the early summer. I threw myself into operational issues including a study on press efficiencies. I oversaw the final stages of our project that connected the buildings that house our operations. Not one part of the business didn't feel my touch or escape questions. I felt I was back. I think employees would agree.
Then over the summer horrid news. My wife had ovarian cancer. We got the word on the last day of our early August vacation following a series of tests that began in mid-July. Ovarian cancer is the number one killer of women under 50 because it grows silently. Usually it is advanced when discovered. Often too advanced for treatment. I couldn't believe it. This couldn't happen again?  Or would it?
I spent the next weeks helping at home as she gradually weakened.  We searched to find the right doctor for the necessary surgery. Her tumor grew so rapidly that if she sucked in her abdominal muscles you could actually see the large lump. We found a surgeon on the recommendation of my Dad's oncologist. He removed the tumor on September 11. We were warned, given the its size, to expect months of chemotherapy.
As these things go though we got terribly lucky. Her cancer had not spread which meant no chemotherapy. But a 9″ incision needed to heal, she had sutures everywhere, and a radical  hysterectomy.  She faced an eight week recovery with the first three or four mostly in bed limited to 2 or 3 walks per day.
Unfortunately for my children this meant I became head of the household. This experience changed me. I could not believe the amount of work involved in running a family, from meals to constant clean-up, help with homework, projects around the house, care for the vegetable garden, washing the clothes and so on. I oversaw her care, provided emotional support as best I could. By the third week though I exclaimed that housework made me "feel like a slave." She laughed at the lesson.
Finally, in mid-October, I reinserted myself into the business. By now I worried some jinx had befallen me. I could not help but think another disaster would ensue. I began the process of catching up. I took on drafting a three-year strategic plan, and looked at reorganizing our sales organization. I attended an industry trade show, reintroducing myself to  customers, many I had not seen in many months.  Over the last month I've grown confident that the worst year of my life is behind me.
So that's been my life. I have no regrets how I mourned my father. Some may look at it as a sign of weakness or a failure of will.  I couldn't have done it differently. I had to go where I had to go. I knew I needed to heal emotionally, I examined how I wanted to grow, and I thought about how the business needed to change. Getting diverted by a daughter's sickness causes no shame. I stand by how I cared for my wife before surgery and after. Anything less would have been a sin.
The business? It has done well because I've put together a great team over the last five years. My chief operating officer dove into our software implementation, helped the sales group, and tackled financial issues with our controller. Our management team began planning our next investments, having just completed a $15 million expansion with the addition of a new printing press and pouch making machine in August. We hired a great director of printing.  Sales pursued leads, landed new accounts, and continued our commitment to hit lead times better than we had in recent years.
We're not up for sale unless someone hands me a blank check. That won't happen. I'm only 56. I have a great, young group of managers. I like the business. I love equipment, the people, customers and the search for new opportunities.
I do know companies that have sold after the father dies. That mostly happens when the next generation isn't deeply involved. Cashing out makes sense. But that's not us. It's simply gossip that comes up after a death. I've been chief executive officer since 2002, making the decisions, driving the strategy, modernizing our factory. Dad provided advice on big issues — he had been in the business since 1956 so why wouldn't I turn to him — but I often did not take his advice, sometimes for the better, sometimes not.  My shoulders carried the responsibility, not his.
There it is. An update on me and the business. Hopefully this reassures our customers.  I know gossip fills vacuums. We didn't provide information, tried to keep my travails private, and maybe didn't tell customers enough about new equipment purchases, great hires, and plans for the future. I promise more communication. Beginning with this post.