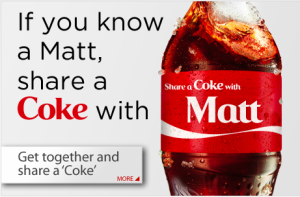 Today it was announced at the Interpack Tradeshow in Germany that Emerald Packaging is entering a brave new world: Digital Print.  We've been selected as a beta site by Hewlett-Packard for its new 30″ WS20000 digital printing press, the first of its kind able to print on traditional flexible packaging structures.
Digital printing is a revolution. It now becomes possible to run lot sizes as small as one, opening the world to personalization, customization and short run work that's impossible on today's printing presses.  That's because digital does away with the printing plates, sending the image directly from computer to press.  Customers can play with color without messing from the safety of a computer keyboard.  This means you can easily create different designs, perfect for test marketing or creating regional or generational or event specific product.  For instance, if you want to print 30,000 packages for a specific football game digital printing makes such a short run possible.  Or say you want to put individual names on a your package, like a single serve meal that your child takes to school (reminding them to eat).  You can print one package with a name on it, or many packages with many different names. Coke did this last summer in Europe, employing several digital label presses to print names (they picked the top 150 names in several countries) on their bottles, forging an individual connection between person and brand.  Market share jumped three percentage points.
There's nothing cooler than watching this press work.  You can literally changeover in a single image, moving from one label to another without any material waste.  Moreover, there is no ink trapping required. Registration is dead-on perfect. The print itself matches rotogravure, which means top quality.  You can also print several sku's at one time since the press doesn't need plates and the ink system can create different colors across a single web, or sheet of plastic.
This really opens the world to short runs.  Right now, most printers require minimums in order to cover set-up costs.  Then there's the expense of plates which customers absorb.  Sometimes plates end up costing more than the job itself.  Forced to run minimums, customers end up carrying far more inventory than they want or need.  Digital gets rid of these issues.  There's little set up time because the image sent from prepress is what prints. No plates.  Minimums go away which means no excessive inventory.
It's the ultimate green machine. No waste plastic. No printing plates. Plus pollution free inks.  Welcome to the brave new world of printing.  The machine will be here in late June.  We'd love to have you check it out.